Hand poured in Los Angeles. Made from food-grade certified coconut oil. Our hand-crafted candles provide the cleanest burn available and are among the first sustainable wax alternatives to hit the market.
The final result is a wax like no other that is simply the best. Enjoy an amazing, clean-burning candle that never collects soot, exudes fragrance, and is truly ecologically responsible. The purity of coconut oil allows fragrances to burn true, releasing the natural perfume without distortion.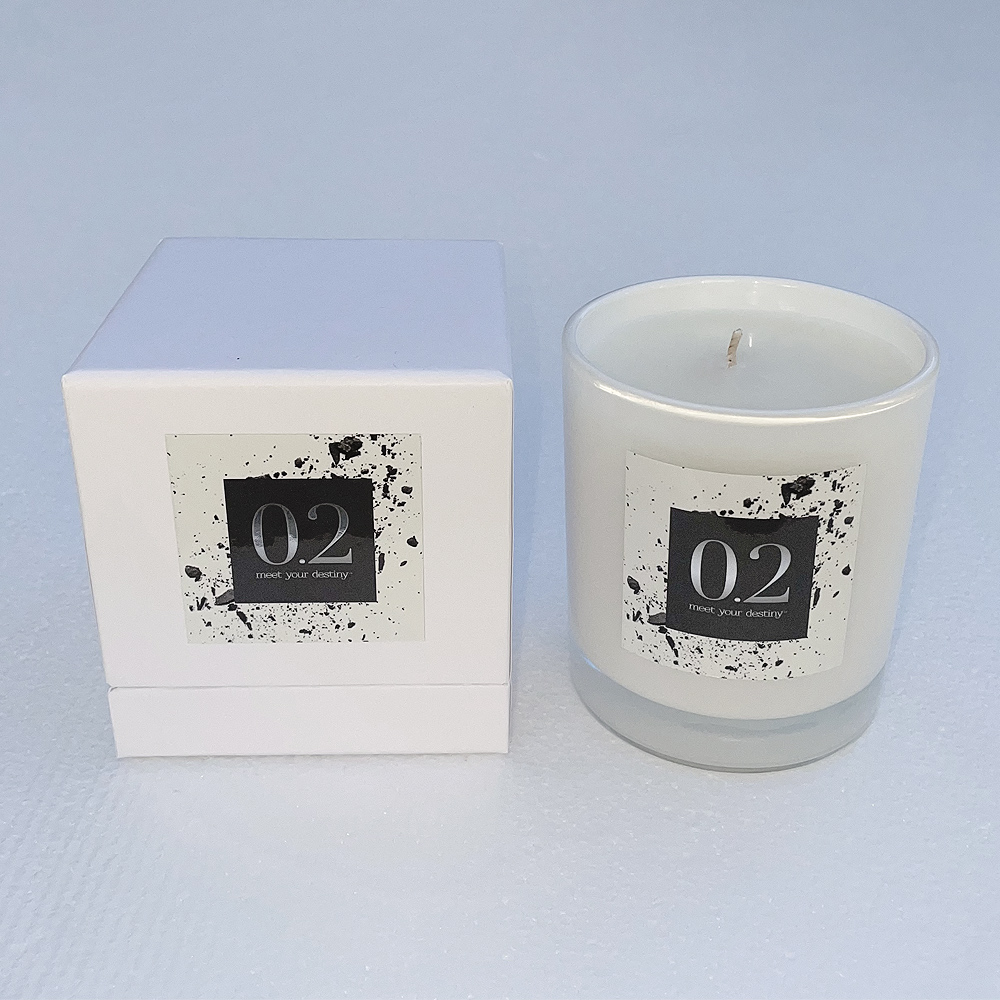 notes.
Science reveals that in 0.2 seconds, we can experience the rush of love at first sight. The notes of Italian Bergamot, Spearmint and Tunisian Amber in our 0.2 fragrance inspires us to look at the world with wonder! Enhance any space in your home or office with this intention.
info.
Natural Coconut Wax Blend
Vegan
Beeswax Free
Paraben Free
Non Gmo Coconut
Food Grade Certified Coconut Oil
Sustainable Wax Base
Lead Free Cotton Wick
8oz. Candle lasts 50-60 hours.
shipping.
Due to high temperatures we discourage shipping candles to warmer regions during the summer. we will not be able to replace any candles damaged by melting in transit.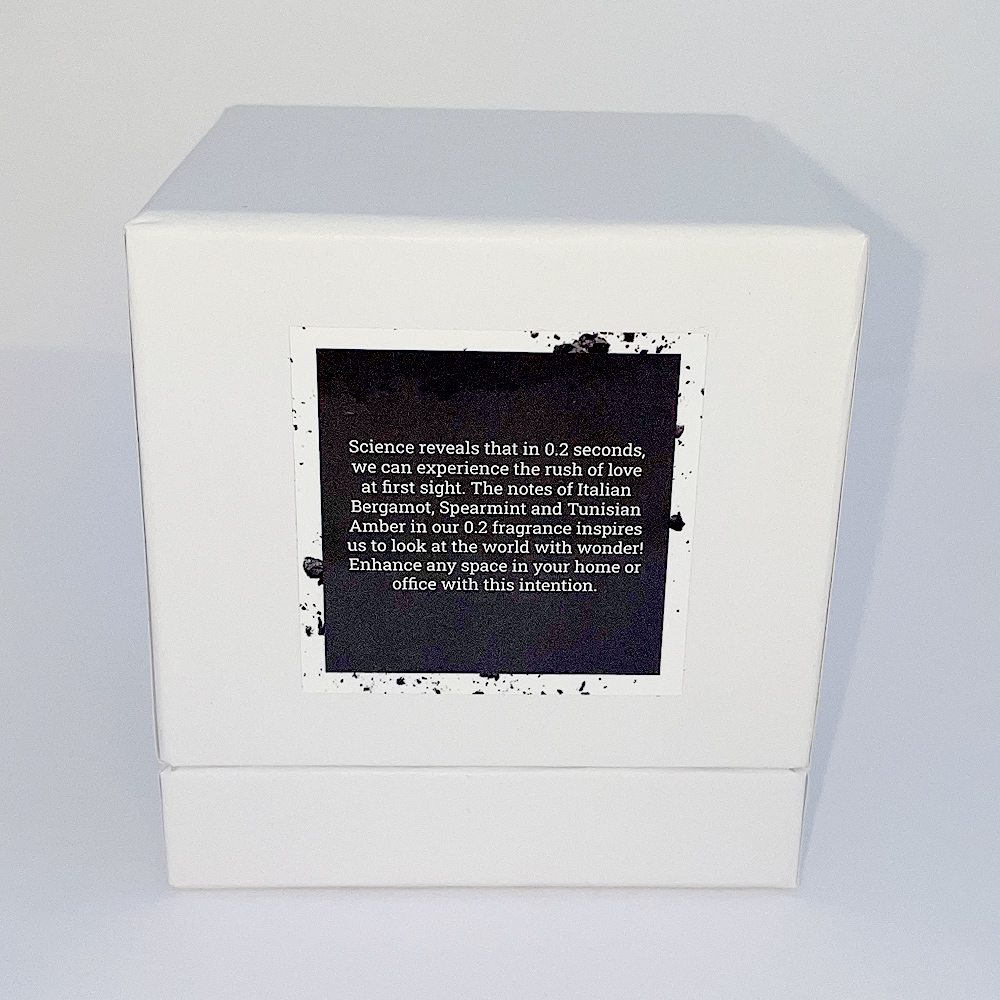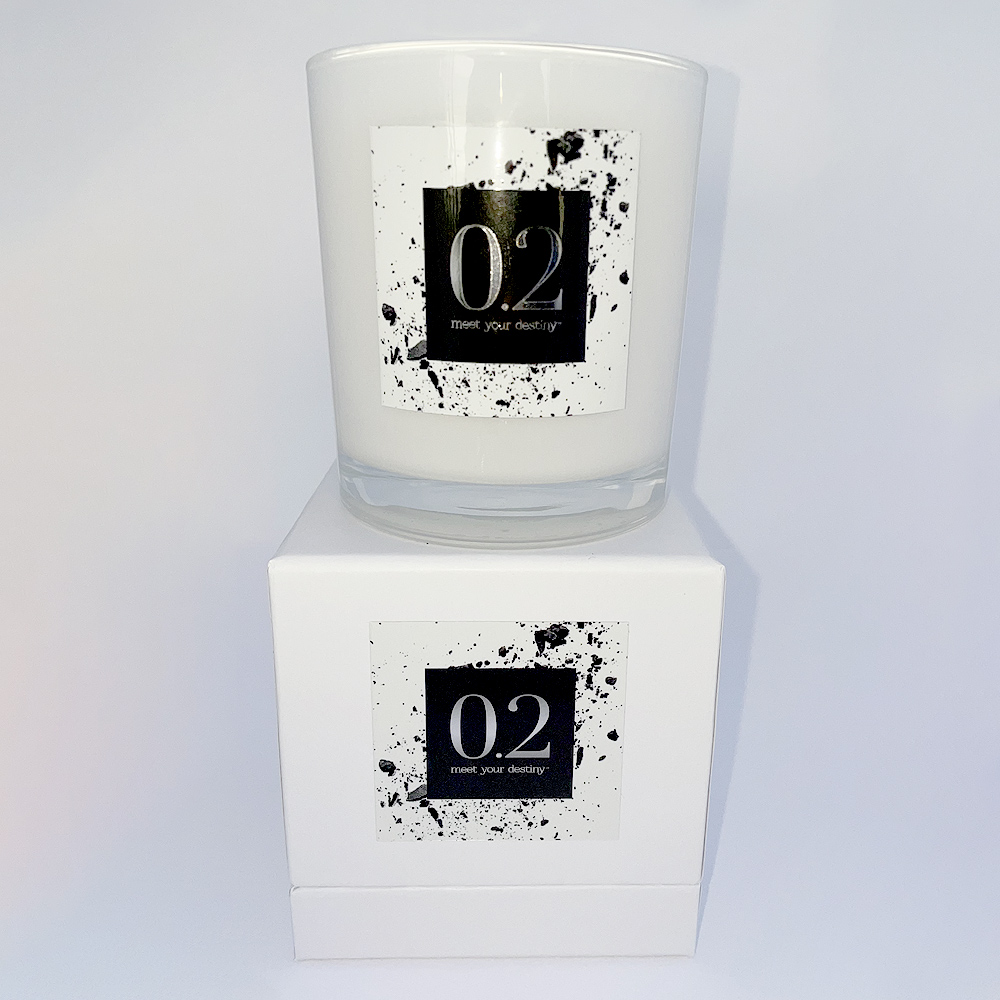 instructions.
Trim wick to ¼" (0.6 cm) prior to each lighting.
Burn at least 2-3 hours for first use
Afterwards, burn no more than 4 hours at a time.
Place on heat-resistant, non-flammable surface.
Keep away from drafts and walls.
Caution. Never leave unattended. Burn within sight. Keep away from flammable items. keep out of reach of children and pets.